Hi everyone, Happy Chinese New Year to all of you! Hope all of you are well and drinking a lot of water to combat the heaty pineapple tarts and Bak Kwa this CNY period! It's the week of CNY so all of you still have plenty of time for steamboats and gambling! But do gamble responsibly okay!
Anyway, today I want to tell you about the time we went to Mediacorp for a delivery drop off service. No we are not on our way to star in the next Channel 8 drama (although I wish it were the case) but it was a very eye-opening experience!
We contacted this customer in early November 2018 and when she told us to meet her at Mediacorp studios in Caldecott we had to double check our eyes to see if they were playing tricks on us!
When we got there, we had to go through at least 2 security checkpoints and our customer had to submit a clearance for us just to enter the premises, talk about security! It felt like we were about to meet the president. After navigating through what seemed like a maze, we visited our client and after delivering her bags she proceeded to give us a tour of the facility. We really felt like we were celebrities going on a private all access tour you know.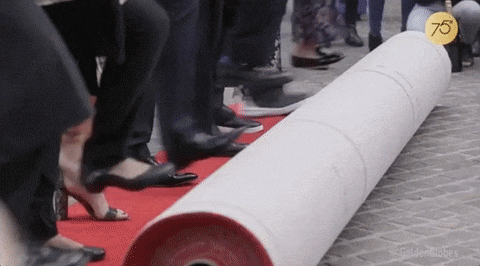 There were fresh young faces waiting in an audition room, all dressed smartly and muttering their lines silently in hopes of being the next local star. After that we had lunch in the cafeteria and our eyes glistened as we saw actors and actresses fresh from their shoot, clutching on to Pradas, Speedy's and Chanel's, walking smartly as though the path was a red carpet. We could really feel the aura that they projected. We even spoke to an actress you always see on TV (can't say who) and turns out she actually follows our page! She is a handbag lover herself and needless to say we were chatting like best friends who had not seen each other in months.
However, all good things have to come to an end and it was time for us to leave, we thanked our client profusely for going the extra mile but it was she who thanked us for saving her beloved bag. It was by far the coolest sharkie visit/ drop off we have ever done.
In case you forgot we do Sharkie visits at your convenience, so if you have a bag or shoe that requires an assessment don't hesitate to contact us to book your next Sharkie visit.
With Love,
Grace.
Please reload
Subscribe and never miss a post!
Only the good stuff, no spams!
We keep your information private and confidential. No spams, we promise.
We keep your information private and confidential. No spams, we promise.
Here are some posts you may have missed out: