Hi everyone, hope all of you had a fulfilling and wonderful Chinese new year break. For us, its back to work at the workshop as we rush to finish orders and meet all of your deadlines. Nothing like the calm before the storm right? I don't know about you but it has been raining frequently at my area and the one thing that I hate is when I wear my heels and step in a big puddle.
Which is what inspired me to write today's article on how you can make your pair of heels last. Now ladies, we all know the effect of heels has on us. A pair of black 4 inch high stilettos make us oogly-eyed thinking to ourselves we must have those. But not so fast, let's learn about how we actually make the heels last before we actually buy them.
1.Keep them clean
-This might sound like common sense to you but for those of you who wear heels the entire day, nothing feels better than taking them off and chucking them in a corner only to put them on again the next morning. Leather heels should be wiped down regularly with a barely damp rag to keep them looking fresh and clean so as to avoid any permanent staining.
-Be careful when you wet the rag and ring it out before you use it, you don't want to soak your shoes. Or you can send it to us for cleaning as well.
2.Replace worn-out soles and heels
 -We all have that favourite pair of heels that we wear everyday. That means that it's probably worn out on the heels and the soles which can be risky since our entire bodyweight is placed on those thin heels! I used to wear my favourite pair of Ferragamo heels until the heel gave way one day while I was rushing to get out of the house! Lucky I didn't sprain my ankle but I've learnt my lesson since then.
-I hope none of you face the same thing as me, if you need a heel or sole replacement then do contact us as I have seen a lot of Ladies heels being restored and repaired like this. So don't hesitate!
3.Stretch them out (if needed)
-Are your new pair of heels pinching your feet? Or are did your old ones get caught in a rainstorm and dried in a weird way? I remember having to wear plasters every time I bought a new pair of heels for at least a week so I wouldn't get any blisters.
-But I've learnt a more effective and pain free way. Just slip on some thick socks and wear your heels around the house for a while. The leather will gently stretch while you do the chores or watch your favorite Netflix show! So easy right!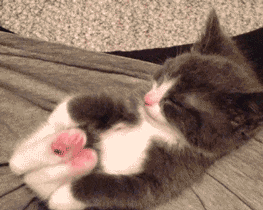 4.Dry them out carefully
-If you've been caught in the rain while wearing your heels (like me) , the last thing you should do is to blast it with the hairdryer or worse- put it over the stove top in hopes that it will dry. Even drying it out in the sun might cause the leather to crack when it dries.
-The best way is to stuff your heels with newspaper and let it dry evenly on its own.
5.Invest in a conditioner
-We all buy nice conditioner for our hair so why not for our favourite heels? A good leather conditioner can protect the new leather as well as rejuvenate the old leather by softening it, moisturizing it and promote flexibility.
-If you want to take the next step and waterproof your shoes, you can send it to us for our nano-coating service! So you never have to worry about getting caught in the rain! Check out the nano-coating we did for this pair of heels. Our full list of shoe services and repairs can be found here.
That's all for this week and stay tuned next week for more exciting content. Also if you know someone who would enjoy reading this then feel free to share my blog with them. Thank you all and have a great week ahead.
With Love,
Grace
Please reload
Subscribe and never miss a post!
Only the good stuff, no spams!
We keep your information private and confidential. No spams, we promise.
We keep your information private and confidential. No spams, we promise.
Here are some posts you may have missed out: