Firstly, big announcement!

I'm so excited for us!!
Honest Crafters is getting bigger, and we're moving to a new shop on 5 Nov 2018!

This one is next to City Hall, very convenient to be accessed from Red North-South Line or Green East-West Line. 
PLUS, a lot bigger!! More comfortable for you. We are sharing the space with Gracious Aires again. 
The new location starts 5 November, and we won't be using the old one anymore, so do collect your bags from Plaza Singapura ASAP if you receive our message already!*
*Contact my team here if you need help collecting your bags. Do note our policy that bags uncollected after more than 6 months may be left up to our discretion.
On to another topic, I was talking to one of my crafters the other day, and she's quite new to our company, so there is a lot about branded bags and leather she doesn't know yet.
I was explaining the difference between one of the Vivienne Westwood and Fendi bags we had in the workshop, when she shocked me with her question, "what is the difference between genuine and PVC leather?"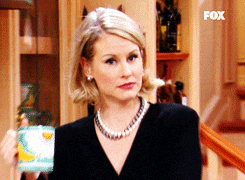 I went through their training manual newcomers receive on the first day, but it also doesn't explain.
Wow, I guess I completely forgot to start with the absolute basics!!
Now if you read our leather care guide, you may have already had some knowledge on how leather works. 
Why is leather considered durable?
If you do a replacement service with my team before, they will tell you we use genuine leather from Italy, instead of PVC or other materials. 
I strongly recommend bags be made of good quality leather simply because it lasts a long time! Leather has grains and fibres, all of which help improve its durability compared to man-made leather or canvas. 
This is why I dont want my Honest Crafters team to repair bags with PVC leather instead of real. 
Here is a side by side comparison of PVC leather and genuine leather (new)
 Can you see the way it flakes and and peels off on the surface?
This is because it is basically a layer of plastic over another material. So this isn't very durable long time for rough wear, and as the plastic material will get scratched up.
Now, compare to this second picture of a black Givenchy Pandora's strap that is very well loved by my customer.
We also replaced the original leather piece in leather.
Can you see the bends and lines on the leather? But it doesn't break!
It's very stable still, even though at some points, the leather is already crying to be relieved of its duty as a family bag haha!
This is the main reason genuine leather is great. Of course it has other benefits like...
The sturdy calf leather creates structured looks. Have you ever seen this design of bags before?
While the softness of lambskin leather creating special silhouettes, and allows for quilted and woven patterns.
...Which also means it's easy to damage, like you see in the customer's bag below, so be careful!
I will be doing a mini series on the types of bag materials, so keep in touch for next week's topic of man-made leather and canvas, and what's the best thing about them!
By the way, if you're excited by the idea of replacing your worn out leather straps, do send us a message at WhatsApp 97879271 or hello@honestcrafters.com!
With Love.
Grace 
Please reload
Subscribe and never miss a post!
Only the good stuff, no spams!
We keep your information private and confidential. No spams, we promise.
We keep your information private and confidential. No spams, we promise.
Here are some posts you may have missed out: