Hello everyone, how have you been? 
I also went to a Sharkie Visit recently when a customer told me she really enjoys reading the stories I share... So heart-warming! But at the same time, also very stressful haha. (wonder if she is reading this now??)
Today I want to share about something that is common sense to me, but a lot of people feel surprised at. 
You know how you will replace your worn out handphone for the newer models?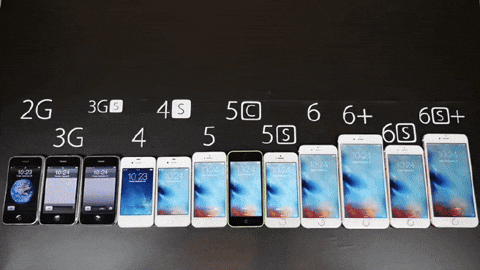 Especially my children... Always asking me for the latest models!
(The latest 2k iPhone?? The answer is... no)
For us fashionable ladies and gentlemen, a worn out bag isn't that much of a good look, so here's what you can do! (or we have a second option riiight at the bottom)
Is this you?
How about this?
Your worries are gone!
The great news is that all of these are replaceable! No need to bear the shame of disfigured bags anymore.
We order in top grade Genuine Leather from Italy, and craft out the parts that you need to replace your worn out handles, bags and more. 
We can also do genuine exotic leather or 'printed' calf leather replacements~
Oh! Lining cloth or leather parts can also be replaced, such as this Fendi design (very common problem, we received a few already)
By the way, even if it's just sling strap, we can do that too! Look at this well-loved Givenchy strap. We reused the metal parts (that were in surprisingly good condition) and made a new strap in similar leather type, size, and design. :)
Of course we have done full bag leather replacements as well, as you can see from these samples. 
We can even craft your bags, wallets, and more from scratch, based of a design you show us. Check out this post, we're having a first-ever promo this week too!
So think of Honest Crafters if you feel your bags need to be crafted! 

My online team is available Monday to Friday 10am-6pm, just drop them a message here.
Want a face to face chat?  
Then walk in to the HC counter at #02-08/08A, Raffles City Shopping Centre!
Head down to 
Raffles City Shopping Centre
#02-08/08A
shop name Gracious Aires
Open everyday 10:30am - 10pm!
Here we are, next to Robinsons on level 2 of Raffles City Shopping Centre~
See you soon, everyone!
With Love, 
Grace
Also, our first ever BYOB promotion:
Speaking of changing to new, you can also check out my promotion for custom made  bespoke bags. 
You get up to 15% off if you customise 2 bags or more with similar designs!
Read more about it here: Designer bag by (your name) or click this photo below!
Please reload
Subscribe and never miss a post!
Only the good stuff, no spams!
We keep your information private and confidential. No spams, we promise.
We keep your information private and confidential. No spams, we promise.
Here are some posts you may have missed out: